You don't want to go on Black Ghost or
Battlefield 4 mission without a FragFX!
FRAGFX SHARK 360

The Ultimate Weapon for Xbox 360 FPS Players

Voodoo Extreme, powered by IGN: "... now I can magically play FPS games on the 360."

xboxfreedom.com: "...the SplitFish FragFX Shark 360 guarantees to take your FPS gaming to the next level with precision."

News10.net: "FPS gamers....should see a boost in their game."

Gamerfront.net: "4.5 of 5 STARS - The FragFX Shark 360 is an amazing peripheral. The long battery life and comfort provided with the controller is top- notch, and it performs with accuracy and prowess."

CGRundertow: "The FRAGFX SHARK 360 is magic birth of the perfect combination of controllers...get one and get out of the stone age."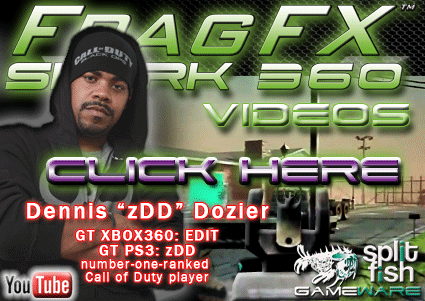 The FRAGFX™ SHARK360 on XBOX 360™